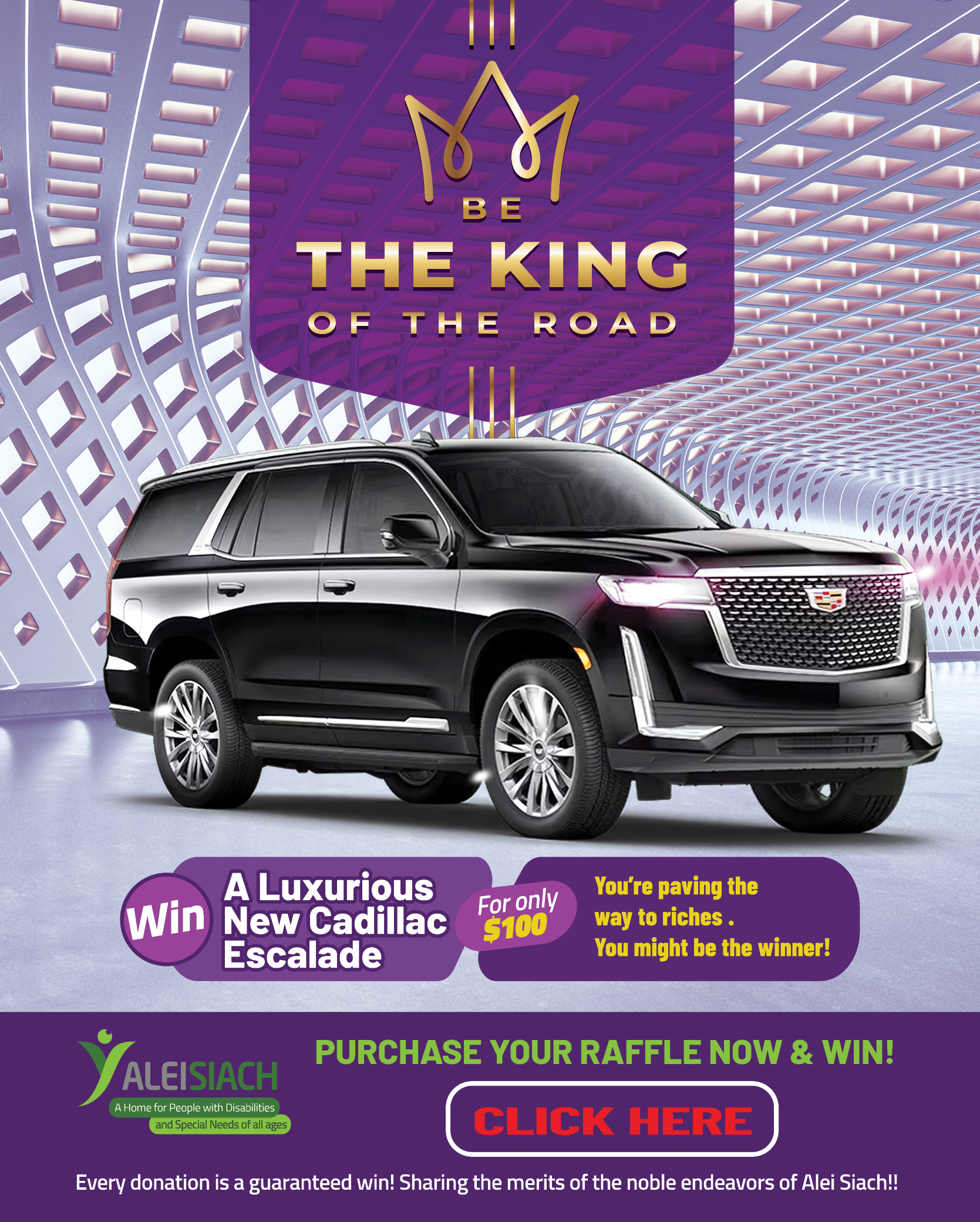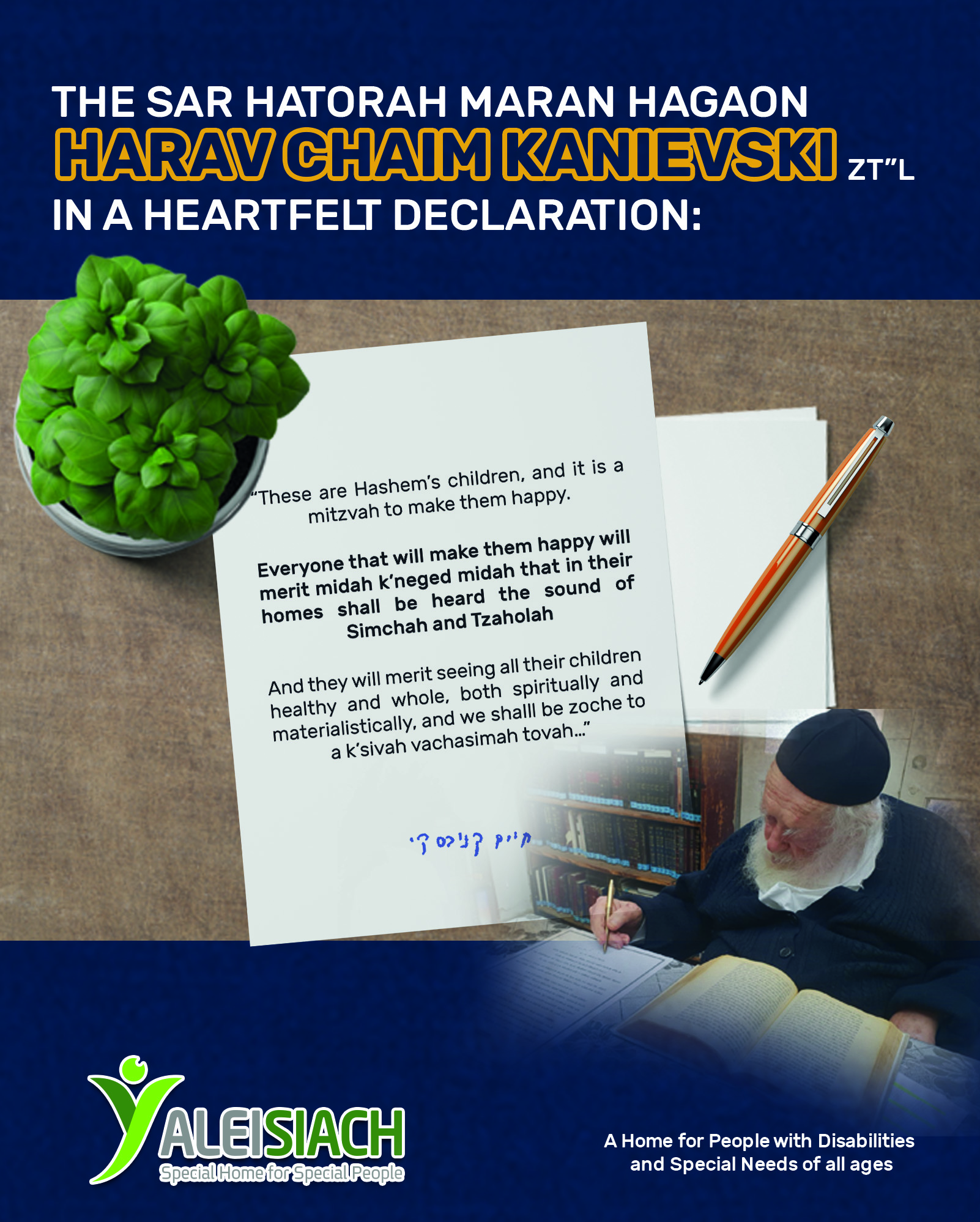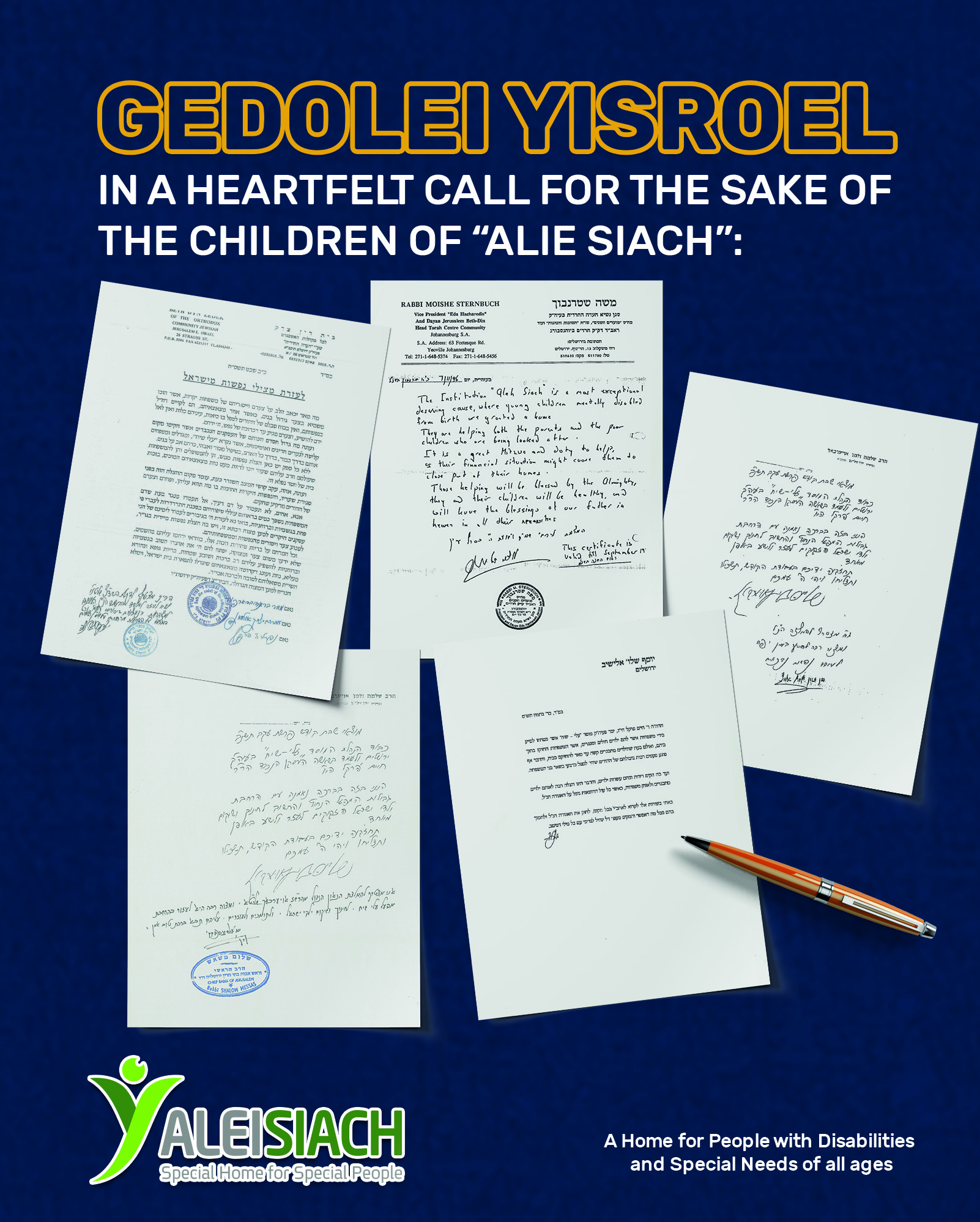 Alei Siach 2023
The winner is Yitzhak Cohen from Bilu Street Bnei Brak, Israel.  
The live drawing took place on Friday, May 5 at 9 am Eretz Israel
Become the King of the Road!!!
Raffle deadline is Thursday night May 4.
Live drawing will be held on Friday morning May 5 by 9am.
Alei Siach is currently running its annual raffle campaign for an unbelievably mega prize. This is the fifth year that Alei Siach is presenting its grand raffle.
A luxurious brand-new Cadillac, yours to keep!
Raffle drawing will be held publicly with the attendance of prominent Rabbonim and lawyers.
Treat yourself to this rare opportunity and you may be the winner of this ultra luxurious vehicle. Aside for the indescribable awards in the World to come for supporting such a worthy cause.

Alei Siach was established in Israel over 30 years ago as a home for children and adults from frum homes with disabilities and special needs. The staff at Alei Siach is comprised of the most caring and compassionate people tending to the physical and emotional needs of the residents with love and compassion. Alei Siach has the full support and blessings of many Gedolim in Eretz Yisroel.
Alei Siach in numbers:
480 people receiving our services
100 apartments occupied
8 program and activity centers
700 participants at our retreat
Rabbi Chaim Perkal CEO!

Contect Us:
rafflesiach@gmail.com
845-373-3436
Raffle Options
Organization Legal Name: ALEI SIACH - IMANU
Bank Statement: ALEI SIACH - IMANU

EIN: 20-5621564

Address 5314 16th AVE STE 156 Brooklyn NY 11204